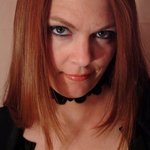 Expressions and Reflections Photography
My passion for photography began over a decade ago. There is nothing I am not interested in when it comes to the subject of the capture. I enjoy nature, and the challenge of finding the perfect shot. There is nothing like it in the world - nature. Going for a walk, breathing fresh air, finding peace, and taking photographs of the world I am in.
When purchasing my products, know that my heart-felt thanks is included. My hope is that when you reflect on what you want, you find my products are the perfect way to express yourself.
Shellie Hill
Read more
Expressions and Reflections Photography's Store
Filter
Expressions and Reflections Photography's Store