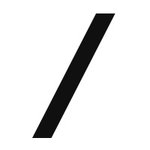 Fabian de lange
Fabian de Lange is an free-lance Dutch typographer, designer and art director, currently residing and working in Heerlen, The Netherlands with work experience in different creative fields of design and collaborating with clients from various industries such as clothing companies, magazines, music labels, advertising and others.
Open to freelance and collaborative opportunities.
Further information and an expanded selection of commercial work is available below the page and in the resumé which can be provided on request via Email.
If you have any enquiries or would like to commission me, feel free to contact me.
email: info@fabiandelange.com phone: (+31) 6 18 53 18 79
Read more
Pillows by Fabian de lange