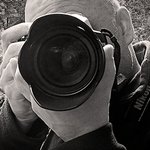 Paul -- AKA Fotomus-Digital™ is an entirely self-taught photography junkie from the North West of England and freely admits that he is very much an amateur/hobbyist within the D-SLR showground. Paul works 9-5 in procurement, and in his spare time he enjoys a variety of leisurely pursuits such as, acoustic guitar and rock gigs - However, Paul's primary focus (excuse the pun) is with his passion for amateur photography. joined Society6 on January 21, 2013
More
Paul -- AKA Fotomus-Digital™ is an entirely self-taught photography junkie from the North West of England and freely admits that he is very much an amateur/hobbyist within the D-SLR showground.
Paul works 9-5 in procurement, and in his spare time he enjoys a variety of leisurely pursuits such as, acoustic guitar and rock gigs - However, Paul's primary focus (excuse the pun) is with his passion for amateur photography.
joined Society6 on January 21, 2013.