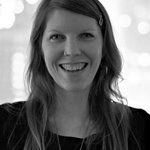 I love layers. How adding simple but powerful images, impressions and feelings on top of each other starts to form a picture. Some layers are more transparent than others, some will fade away eventually and others will light up the whole picture like nothing else. That will only happen through trial and error, and you will never know beforehand how changing the order and letting go of something that has felt imperative to hold on to will make a difference. Just like life. Layers of authenticity, frustration, healing, sadness, joy and despair. All in perfect order, forming an ever changing mosaic that constantly morphs it's shades of colors. All of them are needed and contribute to the depth and the vibrancy. I love how the process always takes care of itself. I may have some idea on my head when I start but the outcome is always totally different. Through the process you grow and just are open to the ideas that flow through you, gathering impressions and stories into expressions of beauty. I have a background in textile design (Bachelor of Design), digital image manipulation and fine arts. I'm currently searching my soul and creative spark in Toronto, but my roots lie deeply in Finland, land of the light and airy summer nights, fresh air, stylish and simple design, forests, lakes, winter swimming, Sibelius and healing nature. Elsewhere: http://merjawillock.com/ http://www.twitter.com/MerjaWillock https://www.facebook.com/MerjaWillockStudios joined Society6 on November 20, 2012
More
I love layers. How adding simple but powerful images, impressions and feelings on top of each other starts to form a picture. Some layers are more transparent than others, some will fade away eventually and others will light up the whole picture like nothing else. That will only happen through trial and error, and you will never know beforehand how changing the order and letting go of something that has felt imperative to hold on to will make a difference. Just like life. Layers of authenticity, frustration, healing, sadness, joy and despair. All in perfect order, forming an ever changing mosaic that constantly morphs it's shades of colors. All of them are needed and contribute to the depth and the vibrancy.
I love how the process always takes care of itself. I may have some idea on my head when I start but the outcome is always totally different. Through the process you grow and just are open to the ideas that flow through you, gathering impressions and stories into expressions of beauty.
I have a background in textile design (Bachelor of Design), digital image manipulation and fine arts.
I'm currently searching my soul and creative spark in Toronto, but my roots lie deeply in Finland, land of the light and airy summer nights, fresh air, stylish and simple design, forests, lakes, winter swimming, Sibelius and healing nature.
Elsewhere:
http://merjawillock.com/ http://www.twitter.com/MerjaWillock https://www.facebook.com/MerjaWillockStudios
joined Society6 on November 20, 2012.