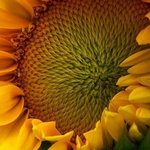 Artfully Superior
Hello there, and thanks for stopping by my photography shop! I'm passionate about nature, especially her colors, and I aspire to capture those with my camera. I live in Michigan's Upper Peninsula surrounded by the Porcupine Mountains, so I don't have to search far for fabulous scenes to photograph. "Like" me on Facebook: http://www.facebook.com/ArtfullySuperior Artfully Superior joined Society6 on December 2, 2011
More
Hello there, and thanks for stopping by my photography shop! I'm passionate about nature, especially her colors, and I aspire to capture those with my camera. I live in Michigan's Upper Peninsula surrounded by the Porcupine Mountains, so I don't have to search far for fabulous scenes to photograph.
"Like" me on Facebook: http://www.facebook.com/ArtfullySuperior
Artfully Superior joined Society6 on December 2, 2011.
Stormy Sunset_Print by Artfully Superior
49 results
Filter