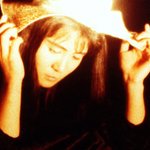 Hiroko Sakai
Hiroko Sakai is a contemporary Japanese artist who has lived and worked in San Francisco, California since 1999. The intense passion that she conveys in her art has inspired deep expressions of emotion in viewers over the years. Visit Hiroko's Official website at http://www.hirokosakaifineart.com Hiroko Sakai joined Society6 on March 13, 2013
More
Hiroko Sakai is a contemporary Japanese artist who has lived and worked in San Francisco, California since 1999. The intense passion that she conveys in her art has inspired deep expressions of emotion in viewers over the years.
Visit Hiroko's Official website at http://www.hirokosakaifineart.com
Hiroko Sakai joined Society6 on March 13, 2013.