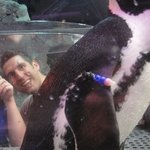 Hub Photos
Hub Photos is based out of Boston, MA and showcases fine art photography of New England, Nature, and Beyond. I love taking pictures and seeing the earth's true beauty through my lens. All the pictures here are taken by myself, Nate, and demonstrate the magnificence of the world around us.
Take a look at my work here, and on my website, and see if there's a print that speaks to you. All the "mini" sized prints on here are ready to frame in standard 8x10 frames and don't require any cutting or custom framing anything like that. I've found that is ideal for those looking for art at a reasonable expense.
Please contact me if you see a picture on hubphotos.com that is not available for purchase here.
To see more: www.hubphotos.com
Read more