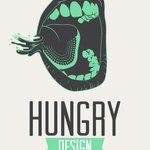 Hungry Design
Me inspiran todas aquellas personas que salen todos los días a la calle motivados y con determinación... Con ganas de comerse el mundo!
I get inspired by all those who come out every day on the street motivated and determined ... Looking forward to eat the world!
That's why... HUNGRY design!
Read more
Hungry Design's Store
Filter