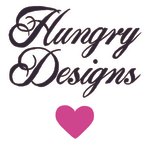 Hungry Designs
Hungry Designs is the brainchild of Amanda Whitelaw, a Brisbane based designer and illustrator. Hungry Designs specialises in creating wearable art from Amanda's illustrations. Each illustration has been hand drawn with pencil on paper and is then digitally coloured in Photoshop. Inspired by anything Day of the Dead themed, popular culture, comic books and fairy tale related, Hungry Designs takes these themes and adds a splash of digital colour to them! You can browse homewares, A4 art prints and accessories that are created by Hungry Designs here (we have over 200 individual designs to choose from!): http://www.hungrydesigns.com/ Stickers: http://www.redbubble.com/people/hungrydesigns You can find out more about Hungry Designs by following here: Facebook: https://www.facebook.com/HungryDesigns Blog: http://blog.hungrydesigns.com/ Follow Hungry Designs on Twitter and instagram: @hungrydesigns If you would like to get in touch with me: amanda.whitelaw[AT]me.com You can see my wares in person at the Brisbane and Gold Coast Supanova Popular Culture events as well as Brisbane's Finders Keepers Markets. In my spare time (when I'm not spending my time drawing) I love to bake cupcakes - the more colourful the better, travelling to far off lands and watching foreign films. Hungry Designs joined Society6 on December 19, 2011
More
Hungry Designs is the brainchild of Amanda Whitelaw, a Brisbane based designer and illustrator. Hungry Designs specialises in creating wearable art from Amanda's illustrations. Each illustration has been hand drawn with pencil on paper and is then digitally coloured in Photoshop.
Inspired by anything Day of the Dead themed, popular culture, comic books and fairy tale related, Hungry Designs takes these themes and adds a splash of digital colour to them!
You can browse homewares, A4 art prints and accessories that are created by Hungry Designs here (we have over 200 individual designs to choose from!): http://www.hungrydesigns.com/
Stickers: http://www.redbubble.com/people/hungrydesigns
You can find out more about Hungry Designs by following here: Facebook: https://www.facebook.com/HungryDesigns Blog: http://blog.hungrydesigns.com/ Follow Hungry Designs on Twitter and instagram: @hungrydesigns
If you would like to get in touch with me: amanda.whitelaw[AT]me.com
You can see my wares in person at the Brisbane and Gold Coast Supanova Popular Culture events as well as Brisbane's Finders Keepers Markets.
In my spare time (when I'm not spending my time drawing) I love to bake cupcakes - the more colourful the better, travelling to far off lands and watching foreign films.
Hungry Designs joined Society6 on December 19, 2011.