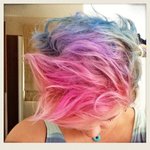 My name is Cace and I am an artist. My preferred medium is ink (on paper not skin) but I also paint and I do Graphic design. I am a Web Designer and Web Media Marketing specialist. I would love to hear from you, email me at: caceinkco@gmail.com If you would like to swap art with me, Email me. joined Society6 on January 30, 2012
More
My name is Cace and I am an artist. My preferred medium is ink (on paper not skin) but I also paint and I do Graphic design. I am a Web Designer and Web Media Marketing specialist.
I would love to hear from you, email me at: caceinkco@gmail.com
If you would like to swap art with me, Email me.
joined Society6 on January 30, 2012.