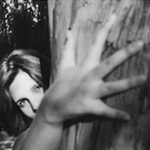 Inspire me Print
Life is energy. Create is to me an act of love and a way of sharing my creative energy. I am a visual artist with a background in graphic design. I have a passion for creativity, color, nature and romantic stories with a happy end - what inspires my heart and soul to create. You can visit my site at: http://inspiremeprint.com/ or like my facebook page at: http://www.facebook.com/InspireMePrint Inspire me Print joined Society6 on September 4, 2012
More
Life is energy. Create is to me an act of love and a way of sharing my creative energy. I am a visual artist with a background in graphic design. I have a passion for creativity, color, nature and romantic stories with a happy end - what inspires my heart and soul to create.
You can visit my site at: http://inspiremeprint.com/ or like my facebook page at: http://www.facebook.com/InspireMePrint
Inspire me Print joined Society6 on September 4, 2012.
Creativity Makes The World Go _Laptop Skin ROUND by Inspire me Print
0 results
Filter