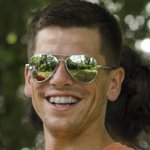 J. S. Wolf Photography
My name is John Souza; I go by J. S. Wolf for my photography name. I'm a photographer from Southeastern Massachusetts and lived there for most of my life. I went away to college in Florida at St. Leo University where I recieved my bachelor's degree in criminal justice. Once I graduated I joined the Marine Corps which I am currently active duty. I am stationed in Camp Pendleton, California. My interest in photography began when I was in college. This is when I got my first camera that i consider pretty good, a Canon S5IS. After about a year of messing around with regular photos I found an interest in HDR (High Dynamic Range). I immediately fell in love with the technique and have been using it for mostly all of the photos that I take. There are exceptions for a few scenes when I prefer a regular photo, but not often. I just recently upgraded my camera to a DSLR Nikon D7000 which is amazing. The new California environment has also been great because of all the new picture opportunities that I have been finding recently. I'm still starting off trying to make a name for myself so if you like any of my photos don't hesitate to leave me some feedback. Any purchases are greatly appreciated. Check out my website at www.jswolfphotography.com J. S. Wolf Photography joined Society6 on May 23, 2012
More
My name is John Souza; I go by J. S. Wolf for my photography name. I'm a photographer from Southeastern Massachusetts and lived there for most of my life. I went away to college in Florida at St. Leo University where I recieved my bachelor's degree in criminal justice. Once I graduated I joined the Marine Corps which I am currently active duty. I am stationed in Camp Pendleton, California. My interest in photography began when I was in college. This is when I got my first camera that i consider pretty good, a Canon S5IS. After about a year of messing around with regular photos I found an interest in HDR (High Dynamic Range). I immediately fell in love with the technique and have been using it for mostly all of the photos that I take. There are exceptions for a few scenes when I prefer a regular photo, but not often.
I just recently upgraded my camera to a DSLR Nikon D7000 which is amazing. The new California environment has also been great because of all the new picture opportunities that I have been finding recently. I'm still starting off trying to make a name for myself so if you like any of my photos don't hesitate to leave me some feedback. Any purchases are greatly appreciated. Check out my website at www.jswolfphotography.com
J. S. Wolf Photography joined Society6 on May 23, 2012.