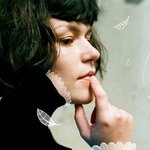 Hi! my website: www.mytinydream.com My name is Jenny Meilihove. I was born in Russia. When I was 11, our family moved to Israel. Here I studied in Bezalel Academy of Arts & Design, in Jerusalem. I was studying Visual Communications, and majoring in Illustration. Currently, I am living in Tel Aviv, in a small room with a big table and two big windows where I can see a piece of sky and trees, sometimes a cloud passing by… sometimes a bird.. I am a freelance illustrator, and most of the time you can find me drawing or making tiny dolls. I want my artworks to bring happiness to everyone. I want people to forget about all the troubles they have, and emotionally participate in pleasant situations I capture in my works. I think that in order to be happy, we don't need much. The tiny uplifting things that each of us can easily find in our daily life can make us very happy, if we think seriously about for just a moment, and without any effort (like giving a big big hug to a tiny cat, or to imagine your dream comes true)… We just need to remember to dream, when we still do another and important things. Be Happy every day! Jenny M. joined Society6 on February 21, 2012
More
Hi!
my website: www.mytinydream.com
My name is Jenny Meilihove. I was born in Russia. When I was 11, our family moved to Israel. Here I studied in Bezalel Academy of Arts & Design, in Jerusalem. I was studying Visual Communications, and majoring in Illustration.
Currently, I am living in Tel Aviv, in a small room with a big table and two big windows where I can see a piece of sky and trees, sometimes a cloud passing by… sometimes a bird..
I am a freelance illustrator, and most of the time you can find me drawing or making tiny dolls.
I want my artworks to bring happiness to everyone. I want people to forget about all the troubles they have, and emotionally participate in pleasant situations I capture in my works. I think that in order to be happy, we don't need much. The tiny uplifting things that each of us can easily find in our daily life can make us very happy, if we think seriously about for just a moment, and without any effort (like giving a big big hug to a tiny cat, or to imagine your dream comes true)… We just need to remember to dream, when we still do another and important things.
Be Happy every day!
Jenny M.
joined Society6 on February 21, 2012.