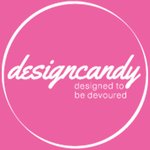 Jessica Natale
Well hey there, I hope you're enjoying my page. I'm happy when your happy! Since like forever I have had a love for art, and shopping. My main passion is graphic design but I do dabble in painting and drawing as well. My websites below check it out, send me a message, I love messages. :) icreatedesigncandy.com Jessica Natale joined Society6 on January 11, 2012
More
Well hey there,
I hope you're enjoying my page. I'm happy when your happy! Since like forever I have had a love for art, and shopping. My main passion is graphic design but I do dabble in painting and drawing as well. My websites below check it out, send me a message, I love messages. :)
icreatedesigncandy.com
Jessica Natale joined Society6 on January 11, 2012.