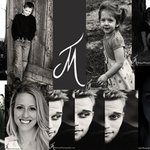 I am a Henderson, Tennessee based portrait photographer working mainly in the West Tennessee and Southeastern US. I have had a passion for capturing moments from the first time I picked up a camera. Specially, I love taking strong and interesting portraits. A portrait should reflect what makes a person special. I have traveled to over 38 states, been to 4 different counties and lived eight months in Nepal getting to know amazing people through portraits. I started my career in 2010. I have spent endless hours studying how to control light, edit and use my gear to its full capabilities. I have invested in the best camera and lighting gear there is. I believe if someone is going to trust you to capture who they are in a photograph you have to have reliable equipment and the knowledge to know how to use it. If you want pictures that are different, interesting, eye catching and will last for generations to enjoy and love you can contact me by Email: JMichaelPhotographs@yahoo.com. Or by Phone: 731-608-4570. I would love to chat and hear about the ideas you have for pictures. joined Society6 on October 20, 2012
More
I am a Henderson, Tennessee based portrait photographer working mainly in the West Tennessee and Southeastern US. I have had a passion for capturing moments from the first time I picked up a camera. Specially, I love taking strong and interesting portraits. A portrait should reflect what makes a person special. I have traveled to over 38 states, been to 4 different counties and lived eight months
in Nepal getting to know amazing people through portraits.
I started my career in 2010. I have spent endless hours studying how to control light, edit and use my gear to its full capabilities. I have invested in the best camera and lighting gear there is. I believe if someone is going to trust you to capture who they are in a photograph you have to have reliable equipment and the knowledge to know how to use it.
If you want pictures that are different, interesting, eye catching and will last for generations to enjoy and love you can contact me by Email: JMichaelPhotographs@yahoo.com. Or by Phone: 731-608-4570. I would love to chat and hear about the ideas you have for pictures.
joined Society6 on October 20, 2012.