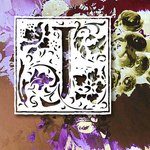 Joke Vermeer
Joke Vermeer I like to describe my geometric abstracts as two dimensional holograms. Nature has allways been a huge source of inspiration to me. The colors and lights, the beauty and abundance of it and especially the energy it contains, I believe nature is a healer. I have found the spiritual component in it while looking at sun rays bursting through trees or seeing sun sparkles dance over the surface of a stream. In those moments the energy comes to me in fragments of colors and light, filling me up with energy. My panels are designed to balance out and energize the harmony of the space they are being displayed in. Besides my eco-abstracts you can also find digital designs, a venue I am currently exploring! Please feel free to contact me if you can't find what you are looking for. Enjoy! Joke Vermeer joined Society6 on February 1, 2012
More
Joke Vermeer
I like to describe my geometric abstracts as two dimensional holograms. Nature has allways been a huge source of inspiration to me. The colors and lights, the beauty and abundance of it and especially the energy it contains, I believe nature is a healer. I have found the spiritual component in it while looking at sun rays bursting through trees or seeing sun sparkles dance over the surface of a stream. In those moments the energy comes to me in fragments of colors and light, filling me up with energy. My panels are designed to balance out and energize the harmony of the space they are being displayed in.
Besides my eco-abstracts you can also find digital designs, a venue I am currently exploring! Please feel free to contact me if you can't find what you are looking for. Enjoy!
Joke Vermeer joined Society6 on February 1, 2012.