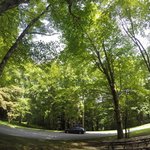 Beach life inspired photography. My name is Jonathan Martin and I'm a photographer living in south west Florida. I love exploring, traveling and anything that brings a new adventure into my life. Photography is my passion and currently I work as an editor for a prominent wedding photographer here in Fort Myers. Photos are my creative outlet and I spend a lot of time getting everything perfect and exactly the way I want so that the finished product is worthy of your home. Thanks for taking the time to check out my gallery. I hope my work has inspired you, as countless artists on Society6 do for me every single day. Happy Travels :) All images copyright © Jonathan J Martin, All Rights Reserved. Copying, altering, editing, displaying or redistribution of any of these images without permission is strictly prohibited. joined Society6 on April 4, 2012
More
Beach life inspired photography.
My name is Jonathan Martin and I'm a photographer living in south west Florida. I love exploring, traveling and anything that brings a new adventure into my life. Photography is my passion and currently I work as an editor for a prominent wedding photographer here in Fort Myers. Photos are my creative outlet and I spend a lot of time getting everything perfect and exactly the way I want so that the finished product is worthy of your home. Thanks for taking the time to check out my gallery. I hope my work has inspired you, as countless artists on Society6 do for me every single day.
Happy Travels :)
All images copyright © Jonathan J Martin, All Rights Reserved. Copying, altering, editing, displaying or redistribution of any of these images without permission is strictly prohibited.
joined Society6 on April 4, 2012.