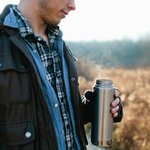 Joshua Kulchar
Just a God-fearing young gun from the "High-Five" state. Always looking to make something aesthetically pleasing and visually challenging. I have deep passion for design, functionality, craft, and making art. Thanks for stopping by. >>> http://joshkulchar.prosite.com Hope you dig the work and explorations. Joshua Kulchar joined Society6 on September 22, 2011
More
Just a God-fearing young gun from the "High-Five" state. Always looking to make something aesthetically pleasing and visually challenging. I have deep passion for design, functionality, craft, and making art. Thanks for stopping by.
http://joshkulchar.prosite.com
Hope you dig the work and explorations.
Joshua Kulchar joined Society6 on September 22, 2011.
Pillows by Joshua Kulchar
9 results
Filter