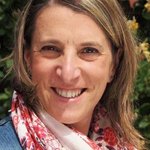 Julia Harvey Designs
An illustrator, artist and designer, I create therapeutic art called Muse Mantras, drawing people and their Mantra, designing mindful products around this energising artwork to nourish and support people in their day to day lives.
I have always loved drawing and you'll find me pretty much seated amongst a stash of coloured pens, pencils, markers, inks, watercolours, gouache and acrylics, collaging items, scissors, glue stick, paint and canvas.
I'm inspired by human and animal faces, and so you can often see me sketching around town. A long standing vegetarian huge dog lover and animal advocate, my art will always have vibrations of the animals that are mistreated, endangered and abused. Along side that, creating stress related products to help the humans feel better about themselves is where I'm at too!
I work in traditional illustrative media using professional markers, pens, pencils, inks, watercolours, acrylic inks and gouache to create my innovative illustrations.
Read more
Julia Harvey Designs's Store
107 results
Filter