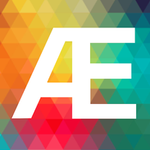 Chimaera Designs
I was born and raised in Bakersfield, California in the scorching winter of 1980. I spent the formative years of my life playing video games and burying action figures in the mud. Later on, when I was unable to unearth them, I was positive the devil had dragged them down to hell. I am still unconvinced that this is not entirely untrue and to this day I carry around an unnatural fear of open pits and "devil holes". It was sometime around this point in my life that I came to the conclusion that I was gay. Even though I had no idea what that meant for me or my life, I knew I was screwed. Years later, when I came out to my mother, she was convinced I was gay because my dad didn't take me fishing enough. I suppose she thought that hours spent unhooking old boots and used condoms off my fishing lure would have had the power to turn me. Needless to say, even after she built that small pond in the backyard and stocked it with, what she called "big tittied Jesus fish", she finally accepted the truth. I grew up in a quasi religious family and that gave me an interesting take on life, in the sense that it was really interesting that my, otherwise intelligent parents, believed in magic. Until the age of 12, I was convinced unicorns existed purely on the speculation that if the Bible was true, every other mythological creature I had ever read about did as well. This close proximity to intellectual suicide has led me to develop an incredibly sarcastic and thick skinned approach to life and taboo subjects. So there you have it. Instead of a well thought out and concise run through of my professional and personal life, I have given you a smattering of almost nonsensical snippets that oddly explain why I was single for so many years. Lucky you! Chimaera Designs joined Society6 on May 17, 2013
More
I was born and raised in Bakersfield, California in the scorching winter of 1980. I spent the formative years of my life playing video games and burying action figures in the mud. Later on, when I was unable to unearth them, I was positive the devil had dragged them down to hell. I am still unconvinced that this is not entirely untrue and to this day I carry around an unnatural fear of open pits and "devil holes". It was sometime around this point in my life that I came to the conclusion that I was gay. Even though I had no idea what that meant for me or my life, I knew I was screwed. Years later, when I came out to my mother, she was convinced I was gay because my dad didn't take me fishing enough. I suppose she thought that hours spent unhooking old boots and used condoms off my fishing lure would have had the power to turn me. Needless to say, even after she built that small pond in the backyard and stocked it with, what she called "big tittied Jesus fish", she finally accepted the truth.
I grew up in a quasi religious family and that gave me an interesting take on life, in the sense that it was really interesting that my, otherwise intelligent parents, believed in magic. Until the age of 12, I was convinced unicorns existed purely on the speculation that if the Bible was true, every other mythological creature I had ever read about did as well. This close proximity to intellectual suicide has led me to develop an incredibly sarcastic and thick skinned approach to life and taboo subjects.
So there you have it. Instead of a well thought out and concise run through of my professional and personal life, I have given you a smattering of almost nonsensical snippets that oddly explain why I was single for so many years. Lucky you!
Chimaera Designs joined Society6 on May 17, 2013.