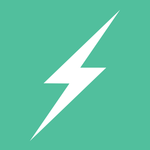 Kables enjoys comic books, long walks on the beach and referring to himself in the third person. Thanks so much for visiting my store, if you happen to purchase one of my doodles email me a picture to keithbogan@gmail.com - I'd love to see you enjoying my work! :) joined Society6 on November 3, 2012
More
Kables enjoys comic books, long walks on the beach and referring to himself in the third person.
Thanks so much for visiting my store, if you happen to purchase one of my doodles email me a picture to keithbogan@gmail.com - I'd love to see you enjoying my work! :)
joined Society6 on November 3, 2012.