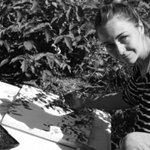 Katarina Roccella
Hi and thanks for stopping by!:) My name is Katarina Dragutinovic Roccella, I am an artist and designer, passionate crafter and lover of all things handmade. I am also pattern and kids clothes designer behind "Like flowers and butterflies" designs. Me elsewhere: BLOG: ⇒ www.likeflowersandbutterflies.blogspot.com SPOONFLOWER: ⇒ www.spoonflower.com/profiles/katarina ETSY shop 1: ⇒ www.etsy.com/shop/Iwannabe ETSY shop 2: ⇒ www.etsy.com/shop/flowersnbutterflies FLICKR: ⇒ www.flickr.com/photos/flowersandbutterflies FACEBOOK: ⇒ www.facebook.com/profile.php?id=1659943952&ref=name FAN PAGE on FACEBOOK: ⇒ www.facebook.com/pages/Like-flowers-and-butterflies/58627... TWITTER: ⇒ www.twitter.com/Katarina_LFB Katarina Roccella joined Society6 on July 2, 2012
More
Hi and thanks for stopping by!:) My name is Katarina Dragutinovic Roccella, I am an artist and designer, passionate crafter and lover of all things handmade. I am also pattern and kids clothes designer behind "Like flowers and butterflies" designs. Me elsewhere:
BLOG: ⇒ www.likeflowersandbutterflies.blogspot.com SPOONFLOWER: ⇒ www.spoonflower.com/profiles/katarina ETSY shop 1: ⇒ www.etsy.com/shop/Iwannabe ETSY shop 2: ⇒ www.etsy.com/shop/flowersnbutterflies FLICKR: ⇒ www.flickr.com/photos/flowersandbutterflies FACEBOOK: ⇒ www.facebook.com/profile.php?id=1659943952&ref=name FAN PAGE on FACEBOOK: ⇒ www.facebook.com/pages/Like-flowers-and-butterflies/58627... TWITTER: ⇒ www.twitter.com/Katarina_LFB
Katarina Roccella joined Society6 on July 2, 2012.