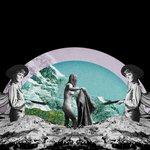 Katty Bouthier
I'm available for freelance projects and collaborations. If you like what you see, email me, let's be friends. kattybouthier@gmail.com hello@kattybouthier.com m o r e : www.kattybouthier.com www.twitter.com/kattybouthier xoxo, katty All work is copyright Katty Bouthier 2010-2020, please do not use or reproduce without my consent! Katty Bouthier joined Society6 on October 31, 2009
More
I'm available for freelance projects and collaborations. If you like what you see, email me, let's be friends.
kattybouthier@gmail.com hello@kattybouthier.com
m o r e : www.kattybouthier.com www.twitter.com/kattybouthier
xoxo, katty
All work is copyright Katty Bouthier 2010-2020, please do not use or reproduce without my consent!
Katty Bouthier joined Society6 on October 31, 2009.
Cookie Puss_Stretched Canvas by Katty Bouthier
14 results
Filter