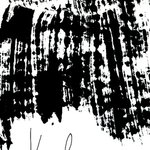 Kayla Bortolotto
Kayla Bortolotto is a surface pattern designer from Ontario, Canada. She has an Advanced Diploma for Visual and Creative Arts. Currently, she is continuing further studies at Sheridan College, in the Craft & Design: Textiles program. Her body of work predominantly includes surface pattern designs, textile fabrics and fashion illustration. Her works include common themes of the fashion figure, texture, botanical and nature inspired imagery. Interests in both interior and fashion based textile design. http://kaylabortolotto.carbonmade.com/ Kayla Bortolotto joined Society6 on February 20, 2012
More
Kayla Bortolotto is a surface pattern designer from Ontario, Canada. She has an Advanced Diploma for Visual and Creative Arts. Currently, she is continuing further studies at Sheridan College, in the Craft & Design: Textiles program. Her body of work predominantly includes surface pattern designs, textile fabrics and fashion illustration. Her works include common themes of the fashion figure, texture, botanical and nature inspired imagery. Interests in both interior and fashion based textile design.
http://kaylabortolotto.carbonmade.com/
Kayla Bortolotto joined Society6 on February 20, 2012.
Colour Bursts Part 2_Phone Skin by Kayla Bortolotto
42 results
Filter