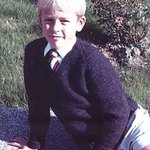 Ken Surman
Ken worked at GCHQ for five years before moving on to study Fine Art at colleges in Cheltenham and Hull, England.
Following numerous exhibitions of drawings, an HND Computer Studies course led to jobs with media, internet and graphics companies in London, Gloucester and Cheltenham.
Ken devised a digital technique to produce Andy Warhol-style portraits in Photoshop and was the first in the World to offer this service online. He was able to produce many portraits for customers around the World before everybody else cottoned on and jumped on the bandwagon.
Ken also has an interest in writing electronica music – as Elektro Inferno, he has released the album Shock Treatment, full of original compositions.
Please check out Elektro Inferno tunes at https://soundcloud.com/elektro-inferno
Read more
Ken Surman's Store
69 results
Filter