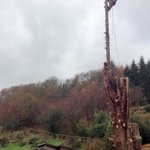 Gordon Lavender is a British painter, from Liverpool, in whose work we can recognise a strong inspiration in Asian Koi painting and Koi art altogether. This inspiration of Asia, actually far East, Japan in particular is maintained through fresh, varied composition of a painting, which before else seduces you with its minimalistic beauty. There is no doubt that Lavender has stepped into a deep field of beauty and that his amplitude is a harvest of high inspiration and endless talent. Sometimes it might appear to you that his works communicate brilliantly with Pop Art, with Minimalism and of course with Fantasy. That is not an illusion, because the painter is truly taken by Koi art but above all he is an outstanding postmodern visual artist. Paintings by Lavender will not leave you cold. Actually, the touch of beauty which is powerful yet gentle and multi-meaningful easily seduces the viewer which is a rare talent in paintings nowadays. The presence of fiction and fantasy in his work is most often the product combination of plant ornaments and images of fish. That particular combination of air and sea worlds gives his work this outstanding fantastic feeling which we have not been able to meet in other artists. Gordon lavender is an authentic, unique painter who has his own style and a very personal aesthetic and approach to artwork. Personally I find this Asian minimalism and European sense of beauty very pleasant. Europe and Asia in Lavender's work are not in conflict; in Gordon Lavender's paintings Asian tradition and European postmodernism give outstanding synergy while building a completely new structures, new visions of art in whole and life. Thanks to that, his paintings are seducing you from the first meeting, but that is not just the joy at first sight, because every future meeting with his works will excite you even more. Gordon Lavender is building his paintings in a truly productive and impressive way and in a natural collaboration with pure beauty. Some of that beauty is surely going to touch you if you decide to visit his gallery on the net. Nikola Kitanović joined Society6 on May 1, 2012
More
Gordon Lavender is a British painter, from Liverpool, in whose work we can recognise a strong inspiration in Asian Koi painting and Koi art altogether. This inspiration of Asia, actually far East, Japan in particular is maintained through fresh, varied composition of a painting, which before else seduces you with its minimalistic beauty. There is no doubt that Lavender has stepped into a deep field of beauty and that his amplitude is a harvest of high inspiration and endless talent. Sometimes it might appear to you that his works communicate brilliantly with Pop Art, with Minimalism and of course with Fantasy. That is not an illusion, because the painter is truly taken by Koi art but above all he is an outstanding postmodern visual artist.
Paintings by Lavender will not leave you cold. Actually, the touch of beauty which is powerful yet gentle and multi-meaningful easily seduces the viewer which is a rare talent in paintings nowadays. The presence of fiction and fantasy in his work is most often the product combination of plant ornaments and images of fish. That particular combination of air and sea worlds gives his work this outstanding fantastic feeling which we have not been able to meet in other artists. Gordon lavender is an authentic, unique painter who has his own style and a very personal aesthetic and approach to artwork.
Personally I find this Asian minimalism and European sense of beauty very pleasant. Europe and Asia in Lavender's work are not in conflict; in Gordon Lavender's paintings Asian tradition and European postmodernism give outstanding synergy while building a completely new structures, new visions of art in whole and life. Thanks to that, his paintings are seducing you from the first meeting, but that is not just the joy at first sight, because every future meeting with his works will excite you even more. Gordon Lavender is building his paintings in a truly productive and impressive way and in a natural collaboration with pure beauty. Some of that beauty is surely going to touch you if you decide to visit his gallery on the net.
Nikola Kitanović
joined Society6 on May 1, 2012.