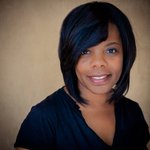 ForeverLisa
I've never been able to define myself to one genre of photography. I like the freedom of creating artistic images of personal expression. I also enjoy photographing people and the beautiful simple things in life found in nature, ordinary objects and small details that often go unnoticed. Music is my biggest inspiration, I love natural light, the intimacy of close-ups and the mystery of the obscure. Facebook: http://facebook.com/lisarichellephotographer Tumblr: http://lisarichelle.tumblr.com Flickr: http://flickr.com/photos/lisarichelle ForeverLisa joined Society6 on October 31, 2012
More
I've never been able to define myself to one genre of photography. I like the freedom of creating artistic images of personal expression. I also enjoy photographing people and the beautiful simple things in life found in nature, ordinary objects and small details that often go unnoticed. Music is my biggest inspiration, I love natural light, the intimacy of close-ups and the mystery of the obscure.
Facebook: http://facebook.com/lisarichellephotographer
Tumblr: http://lisarichelle.tumblr.com
Flickr: http://flickr.com/photos/lisarichelle
ForeverLisa joined Society6 on October 31, 2012.
Novembers End_Print by ForeverLisa
16 results
Filter