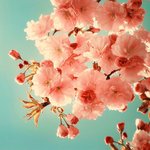 I started early being that artistic kid- painting smiles on butterfly drawings, writing my name on everything (sorry mom), and chalking whole towns on our backyard driveway. Summers were filled with creating puppet shows, scouring 'How to Draw' books, or designing and sewing doll clothes. I studied Illustration at a University and earned my BFA, all while finding my soul mate. But it wasn't until after college and the digital age took hold that I found my true artistic expression in photography. By day, I'm a child photographer. Visit my blog at www.LittleStarlingPhotography.com Find me on Face book at http://www.facebook.com/home.php#!/pages/Little-Starling-Photography/115436941217 joined Society6 on September 22, 2011
More
I started early being that artistic kid- painting smiles on butterfly drawings, writing my name on everything (sorry mom), and chalking whole towns on our backyard driveway. Summers were filled with creating puppet shows, scouring 'How to Draw' books, or designing and sewing doll clothes.
I studied Illustration at a University and earned my BFA, all while finding my soul mate. But it wasn't until after college and the digital age took hold that I found my true artistic expression in photography.
By day, I'm a child photographer. Visit my blog at www.LittleStarlingPhotography.com
Find me on Face book at
http://www.facebook.com/home.php#!/pages/Little-Starling-Photography/115436941217
joined Society6 on September 22, 2011.