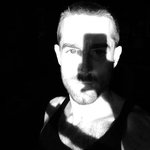 Living Pixel Studio
Mission: Create art for inspirational living that is accessible, unique, and detail oriented. Vision: Enliven and instill vitality into digitally created artwork that will subsist for generations.
www.livingpixelstudio.com https://www.facebook.com/LivingPixelStudio
Kody A. Trauger is the owner and founding artist of Living Pixel Studio. He holds a MPS from the Interactive Telecommunications Program in the Tisch School of the Arts at New York University and holds a degree in Gender and Sexual Identity Development from the Gallatin School of Individualized Study.
His art practice aims to discover and highlight the unique details of his subjects in pursuit of revealing captivating visual stimuli to each of his work's owners and viewers. By writing computer algorithms that create and/or alter pixels within an image, he explores minute differences and similarities of hue, saturation, and luminosity. The resulting images become fine-art digital prints that approach form, color, and aesthetic on the most granular of levels.
The details of his process can be seen in his pixelated abstract prints or broadly in his more photorealistic works, both of which rely on an original digital photograph as the foundation for his pixel manipulation. Additionally, Kody advances his technical skills by experimenting with just one shape or algorithm in visual exercises that are solely computer generated.
Read more