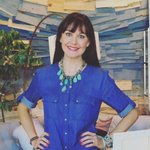 Love2Snap
Hello!! :) Thank you for visiting my store here. I pretty much capture day-2-day beauty I see...so lots of variety! Find me on instagram/FB: @Love2Snap or @QuestStones My ETSY Shop: www.QuestStones.com
Follow me on FB: https://www.facebook.com/pages/Love2Snap/211594492218224?ref=hl
You can find me on Instagram as @Love2Snap, and you'll be able to explore a lot of my work there.
Feel free to visit me on Tumblr: www.Love2Snap.Tumblr.com :)
I am so thrilled about Society6! It's a beautiful site, easy to use, and so many amazing artist to see. I hope you find what you are searching for, and if you have any request...please email me!! I'll be happy to see what I can find for you in my albums.
Read more