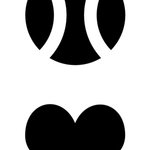 Hey! I'm Lulo, a Boston Terrier who loves to play and sleep all day long. I am a one-year-old boy from Madrid, Spain. Oh, and I love my daddies! This is the stuff my Dad made for me and all the bostons around the world! joined Society6 on June 7, 2013
More
Hey! I'm Lulo, a Boston Terrier who loves to play and sleep all day long. I am a one-year-old boy from Madrid, Spain. Oh, and I love my daddies!
This is the stuff my Dad made for me and all the bostons around the world!
joined Society6 on June 7, 2013.