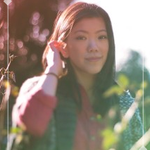 Manuela Design
My name is Manuela and I am a designer. I design different products such as scarves, bracelets, children's books, drink ware, and many more. I turn funky sketches into a commercial ready design. Check out my website: http://www.manuela-design.com/ You can follow me at: https://www.behance.net/Manuela_Design https://ca.linkedin.com/in/manuela-tan-59745096 http://www.instagram.com/elatastic/ http://pinterest.com/manuelasayshi/ http://www.facebook.com/ILikeManuelaDesign http://www.facebook.com/pages/Manuela-Surface-Art-Design/399426466739888 Manuela Design joined Society6 on October 26, 2011
More
My name is Manuela and I am a designer. I design different products such as scarves, bracelets, children's books, drink ware, and many more. I turn funky sketches into a commercial ready design.
Check out my website:
http://www.manuela-design.com/
You can follow me at:
https://www.behance.net/Manuela_Design
https://ca.linkedin.com/in/manuela-tan-59745096
http://www.instagram.com/elatastic/
http://pinterest.com/manuelasayshi/
http://www.facebook.com/ILikeManuelaDesign
http://www.facebook.com/pages/Manuela-Surface-Art-Design/399426466739888
Manuela Design joined Society6 on October 26, 2011.