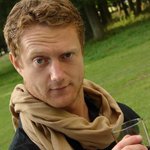 Hi, I'm Mark Hill. I am based in Dublin, Ireland and have studied photography and film in I.A.D.T . My work is a mixture of fine art photography, illustration and film. From ink to Photoshop, graphite to the written word, I use whatever works best in bringing the idea to fruition. joined Society6 on February 5, 2013
More
Hi, I'm Mark Hill. I am based in Dublin, Ireland and have studied
photography and film in I.A.D.T . My work is a mixture of fine art photography,
illustration and film. From ink to Photoshop, graphite to the written word,
I use whatever works best in bringing the idea to fruition.
joined Society6 on February 5, 2013.