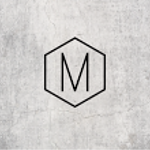 Megan Oliveri Designs
I'm a graphic designer from Florida who was born and bred to have an artistic career. My mom, being an art teacher, understood when I told her that I wanted to major in graphic design (and minor in magazine journalism)… This is the result.
I am inspired by pop culture and minimalism, which is very prominent and obvious in my work. I am also a perfectionist, which is detrimental to my sleep schedule, but is wonderful for clients.
Things I enjoy include Star Wars, typography, photography, baseball, thinkgeek.com, candles, and Dr. Pepper.
Things I don't enjoy: Spiders, black licorice, and YOLO.
http://meganoliveri.com/
Read more