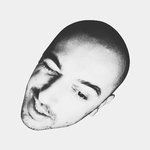 Spyros Athanassopoulos
Hi! Welcome to our shop!!! We are the Mess project team located in Athens, Greece. Our team is consisted of Spyros Athanassopoulos (Graphic – Web designer), Sofia Kitsopoulou (Beautician) and Irene Kitsopoulou (Event Manager). Mess is our effort to creativity. We have always wanted to sell our own designs that's why we decided to start our own business! Spyros Athanassopoulos joined Society6 on September 14, 2012
More
Hi! Welcome to our shop!!! We are the Mess project team located in Athens, Greece.
Our team is consisted of Spyros Athanassopoulos (Graphic – Web designer), Sofia Kitsopoulou (Beautician) and Irene Kitsopoulou (Event Manager). Mess is our effort to creativity. We have always wanted to sell our own designs that's why we decided to start our own business!
Spyros Athanassopoulos joined Society6 on September 14, 2012.
Wall Clocks by Spyros Athanassopoulos
25 results
Filter