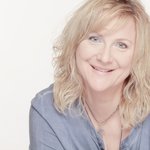 Hello and welcome to my shop! I help you find inspiring and beautiful decor for your home! Enjoy a great collection of Mermaid themed designs, Scandinavian Living, Abstract Paintings, Animal Portrait Photography and the Funny Lama Alpaca Dudes on Tour! I`m a nature lover and crazy for pets. Two Ragdolls, a Golden Retriever and a Tibetian Terrier are my studio friends when I`m creating new pieces of art. (And I bet there would be more, if my hubby wouldn`t stop me!) My ideas come from hiking and exploring with my dogs and for my love for beaches and the sea. We live in the Bavarian Alps, but I try to see the sea in my holidays. The best days are for me, when I`m watching and catching beautiful animal kingdom with my camera. A day outdoors is never wasted! I started with photography, but I`m a doodler since my childhood (crazy patterned frames in exercise books ) and I really enjoy the flow of wet watercolors and real pigments and a brush. You can find my designs worldwide in stores like UrbanOutfitters, Target, Bloomingdales, Anthropologie and some more and so I decided to go big and MONIKA STRIGEL® is a registered brand sind 2016. Most of my works are here on Society6, but I also work with DenyDesigns, Juniqe.com and more partners, to provide the best quality for you and a wide range of products for electronic accessoires and home decor. Have the best day of your life every day! \*\*\* Thank y♥u so much for shopping with me!! \*\*\* Or you follow me here to get announcements to the latest artworks or partnerships: http://monika-strigel.jimdo.com/ https://www.facebook.com/MonikaStrigel http://bit.ly/MONIKASTRIGEL-ON-INSTAGRAM All images © by Monika Strigel®. Don`t copy, edit, display or redistribute copyrighted images without my permission. For business inquiries: m.strigel@doggy-foto.de joined Society6 on February 1, 2012
More
Hello and welcome to my shop! I help you find inspiring and beautiful decor for your home! Enjoy a great collection of Mermaid themed designs, Scandinavian Living, Abstract Paintings, Animal Portrait Photography and the Funny Lama Alpaca Dudes on Tour!
Im a nature lover and crazy for pets. Two Ragdolls, a Golden Retriever and a Tibetian Terrier are my studio friends when Im creating new pieces of art. (And I bet there would be more, if my hubby wouldnt stop me!) My ideas come from hiking and exploring with my dogs and for my love for beaches and the sea. We live in the Bavarian Alps, but I try to see the sea in my holidays. The best days are for me, when Im watching and catching beautiful animal kingdom with my camera. A day outdoors is never wasted!
I started with photography, but I`m a doodler since my childhood (crazy patterned frames in exercise books ) and I really enjoy the flow of wet watercolors and real pigments and a brush.
You can find my designs worldwide in stores like UrbanOutfitters, Target, Bloomingdales, Anthropologie and some more and so I decided to go big and MONIKA STRIGEL® is a registered brand sind 2016.
Most of my works are here on Society6, but I also work with DenyDesigns, Juniqe.com and more partners, to provide the best quality for you and a wide range of products for electronic accessoires and home decor.
Have the best day of your life every day! ***
Thank y♥u so much for shopping with me!! ***
Or you follow me here to get announcements to the latest artworks or partnerships:
http://monika-strigel.jimdo.com/
https://www.facebook.com/MonikaStrigel
http://bit.ly/MONIKASTRIGEL-ON-INSTAGRAM
All images © by Monika Strigel®. Don`t copy, edit, display or redistribute copyrighted images without my permission.
For business inquiries:
m.strigel@doggy-foto.de
joined Society6 on February 1, 2012.