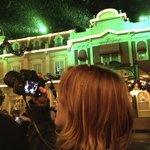 Natasha Crosby
I have recently finished an A-Level in Fine Art, in which I studied origami, portraiture, cats and landscapes. I love to produce expressive drawing and photo-realistic painting. I am inspired by Walt Disney World in Florida and I photograph using a Nikon D90. On tumblr: http://tashart.tumblr.com Portfolio: http://natashacrosby.daportfolio.com Natasha Crosby joined Society6 on July 26, 2012
More
I have recently finished an A-Level in Fine Art, in which I studied origami, portraiture, cats and landscapes. I love to produce expressive drawing and photo-realistic painting. I am inspired by Walt Disney World in Florida and I photograph using a Nikon D90.
On tumblr: http://tashart.tumblr.com Portfolio: http://natashacrosby.daportfolio.com
Natasha Crosby joined Society6 on July 26, 2012.
Flame Tree View_Framed Print by Natasha Crosby
54 results
Filter