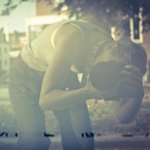 Niene's Moodlab
WELCOME TO MY MOODLAB PRINT SHOP!
I am niene.nu, a green art and project photographer, based in Groningen, the Netherlands.
I mainly work for (social) organisations in healthcare, education, (non-)profits and businesses who's meaningful work is subdue to big changes and they therefor are in need for more joy, creativity & inspiration. I am told that what separates me from my peers is that I create a new "I AM" for people , providing a variety of sensory experiences, full of emotion and as a result it allows my clients' employees to be in a far more piece-ful, productive space, where they are able to most effectively and efficiently produce, being open for change.
The prints I sell in this shop are original "Mood of the day's" What are those? Well.. A few years ago a dear friend of mine suddenly fell. It was her illness rising it's ugly head again. One moment to the next she went from being an active person to someone that had to lie down. All the time. Unable to walk ever again. That's how brittle her bones had gotten. Because I was unable to visit her regularly, I started sending her emails. Emails with a photo I made that day. Every day. It meant a lot to her. The photo's were of great comfort and she really looked forward to receiving them. And I loved sending them. Lately I've decided to pick up on this tradition again. I am calling it: the Mood of the day Every day a fresh photo from the MoodLab. They are posted online, but here's the place where you can buy them as prints. To put them up your wall.
You can also send them as a snail mail gift card or post card. Via my Send a Smile store: nienesmoodlab.sendasmile.com
I hope you like my work. Please come back soon or visit the moodlab at: www.nienesmoodlab.nu
And if you feel inspired by this website and you haven't yet subscribed? Become a moodlab member! To do so please click this link http://www.nienesmoodlab.nu/e-zine.html As a Moodlab member you will receive a free e-zine + a calendar poster every month + a free book how beauty can enhance your life and... SURPRISE!
Wishing you lots of Appetite for life! Niene.nu
Read more