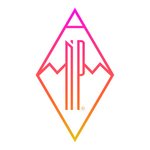 Niki Pilkington
Niki Pilkington is a Welsh illustrator based in Los Angeles producing highly charged, trend inspired fashion portraits, gaining her a client list which includes TOPSHOP, Ted Baker, Sir Paul McCartney & MTV. Specialising in portrait commissions from around the world Niki Pilkington's playful yet highly detailed style feeds off the everyday people & places she sees, focusing mainly on fashion and the people who wear it.
Widely known for combining her love of phrases, idioms and beautiful quotes into her pieces (often in her mother tongue - Welsh) she tells a multi-layered story through each piece. Whether in clear view, hidden or disguised, the illustrations and their meanings are created to take you on a fairytale journey.
Since 2011 she's been proudly sponsored by Derwent pencils, a brand which similar to her own values understands the importance of heritage. Their special relationship has meant that she has developed a drawing style unique to her by using their wonderful products.
Her contemporary aesthetic adorns the walls of private collectors homes and galleries, as well as the pages of numerous books and magazines. Since graduating with a 1st class hons degree in 2007 she's undertaken all kinds of varied commissions including window design/dressing, live drawing events, commercial work, clothing design, animation and workshops.
She is always open to hearing about new commissions and projects. For all inquiries regarding consulting, speaking engagements, workshops or anything else, please don't hesitate to get in touch.
Read more