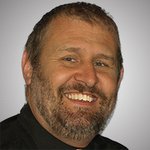 PICSL8
I photograph pretty much everything except people and do a lot of digital work that I refer to as 'digital pokery'. I am also part of a group on Facebook where you can share experiences and tips for POD (Print On Demand) web sites. So if you already sell or are thinking of selling on line via one or more POD sites, you are welcome to come and join us. http://www.facebook.com/groups/343088315736403/ PICSL8 joined Society6 on March 23, 2012
More
I photograph pretty much everything except people and do a lot of digital work that I refer to as 'digital pokery'.
I am also part of a group on Facebook where you can share experiences and tips for POD (Print On Demand) web sites. So if you already sell or are thinking of selling on line via one or more POD sites, you are welcome to come and join us. http://www.facebook.com/groups/343088315736403/
PICSL8 joined Society6 on March 23, 2012.