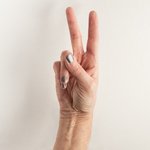 Patti Toth McCormick
Art has been a constant companion throughout my life and is greatly influenced by my love for gardening, nature and all things outdoors. my website http://patriciatothmccormick.com I'd love to see photos of my artwork in your home! Message me on Facebook, Twitter or drop me an email at pmcapple99@gmail.com Twitter @patti_cmuart82 Instagram patti_mccormick Patti Toth McCormick joined Society6 on December 12, 2011
More
Art has been a constant companion throughout my life and is greatly influenced by my love for gardening, nature and all things outdoors.
my website http://patriciatothmccormick.com
I'd love to see photos of my artwork in your home! Message me on Facebook, Twitter or drop me an email at pmcapple99@gmail.com
Twitter @patti_cmuart82 Instagram patti_mccormick
Patti Toth McCormick joined Society6 on December 12, 2011.