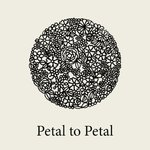 Petal to Petal
Lily Corcoran graduated from Crawford College of Art and Design in Cork City in 2011 and has since been working on a range of fine art prints, paper goods and textiles. Lily's artwork has been exhibited both nationally and internationally in London, Paris and Berlin. Lily is registered with the Design & Crafts Council of Ireland and is a member of Cork Craft & Design. Lily lives in the beautiful countryside of West Cork and is inspired by patterns in nature and especially those found in flowers. Lily particularly loves working in monochrome and concentrating on the shapes and detail of a design. When working she tends to amalgamate the most intriguing detail from a number of different flowers into one representation. For nearly a decade Lily has been refining her unique illustrative style and her original pattern, titled 'Flower Bomb' which she uses in most of her work. Lily's aim is to create beautiful objects and pieces of art that people would love to have in their homes. Petal to Petal joined Society6 on August 17, 2011
More
Lily Corcoran graduated from Crawford College of Art and Design in Cork City in 2011 and has since been working on a range of fine art prints, paper goods and textiles. Lily's artwork has been exhibited both nationally and internationally in London, Paris and Berlin. Lily is registered with the Design & Crafts Council of Ireland and is a member of Cork Craft & Design.
Lily lives in the beautiful countryside of West Cork and is inspired by patterns in nature and especially those found in flowers. Lily particularly loves working in monochrome and concentrating on the shapes and detail of a design. When working she tends to amalgamate the most intriguing detail from a number of different flowers into one representation. For nearly a decade Lily has been refining her unique illustrative style and her original pattern, titled 'Flower Bomb' which she uses in most of her work.
Lily's aim is to create beautiful objects and pieces of art that people would love to have in their homes.
Petal to Petal joined Society6 on August 17, 2011.
Cards by Petal to Petal
1 results
Filter