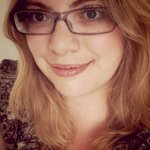 I'm a photographer from Sweden, who loves coffee, pastries, books, cherry trees, flea markets and all things vintage. I love different kind of photography but my photos are often dreamy and colourful. I love photographing still life, landscape and travel photos. Contact me if you have any questions or requests. You are also welcome to visit me on Flickr: http://www.flickr.com/photos/karin\_a/, on my blog http://photographybykarina.blogspot.com/ or e-mail me info \[!at\] karinafotografi.se joined Society6 on March 30, 2012
More
I'm a photographer from Sweden, who loves coffee, pastries, books, cherry trees, flea markets and all things vintage. I love different kind of photography but my photos are often dreamy and colourful. I love photographing still life, landscape and travel photos.
Contact me if you have any questions or requests. You are also welcome to visit me on Flickr: http://www.flickr.com/photos/karin_a/, on my blog http://photographybykarina.blogspot.com/ or e-mail me info [!at] karinafotografi.se
joined Society6 on March 30, 2012.