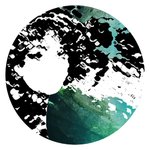 Pia Schneider [atelier COLOUR-VISION]
~ Welcome to my gallery ~ I'll hope you enjoy my art work! My name is Pia Schneider, born and based in Germany in a little village near the City called Trier. I'm happy to do what I feel called me ...and I love it! I'm a passionate Freelance Artist, Graphic- / Textile Designer, Illustrator and Mediadesigner since 1999. Founder and owner of the studio "atelier COLOUR-VISION". Contact: atellier COLOUR-VISION, Ms. Pia Schneider, E-Mail: pia@colour-vision.de. It would be great, to have a look on my stuff, where it's new home ;) More infos you can find on my facebook page. ~ Please note: All original rights on this artworks are owned and protected © by Pia Schneider | atelier COLOUR-VISION. Pia Schneider [atelier COLOUR-VISION] joined Society6 on April 3, 2013
More
~ Welcome to my gallery ~ I'll hope you enjoy my art work! My name is Pia Schneider, born and based in Germany in a little village near the City called Trier. I'm happy to do what I feel called me ...and I love it! I'm a passionate Freelance Artist, Graphic- / Textile Designer, Illustrator and Mediadesigner since 1999. Founder and owner of the studio "atelier COLOUR-VISION".
Contact: atellier COLOUR-VISION, Ms. Pia Schneider, E-Mail: pia@colour-vision.de.
It would be great, to have a look on my stuff, where it's new home ;)
More infos you can find on my facebook page. ~ Please note: All original rights on this artworks are owned and protected © by Pia Schneider | atelier COLOUR-VISION.
Pia Schneider [atelier COLOUR-VISION] joined Society6 on April 3, 2013.