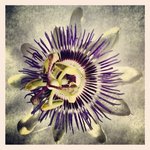 On the east end of a long island there is a magical place that sits between the ocean and the woods. I photograph this sparkly world with my iPhone, Canon and Hasselblad. I am also an Acupuncturist, Herbalist, Botanical artist and Botanical Perfumer. Thank you for visiting my shop! Welcome to my blog http://prettymedicine.blogspot.com, Welcome to my website: www.mariabowling.com joined Society6 on October 11, 2012
More
On the east end of a long island there is a magical place that sits between the ocean and the woods. I photograph this sparkly world with my iPhone, Canon and Hasselblad. I am also an Acupuncturist, Herbalist, Botanical artist and Botanical Perfumer. Thank you for visiting my shop!
Welcome to my blog http://prettymedicine.blogspot.com, Welcome to my website: www.mariabowling.com
joined Society6 on October 11, 2012.