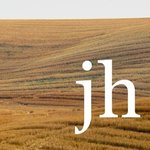 Justin Henderson
Justin Henderson is photographer enthusiast who enjoys exploring the outdoors and photographing the various wonders of nature. His photography highlights the majestic beauty in nature and of human construction. He enjoys a spectrum of photography that includes punchy saturated color photographs to the relance of texture brought on by monochrome. He recently moved to the Palouse region of the Pacific Northwest. His day job includes being a psychologist working at a large university in Washington state. Justin Henderson joined Society6 on October 19, 2012
More
Justin Henderson is photographer enthusiast who enjoys exploring the outdoors and photographing the various wonders of nature. His photography highlights the majestic beauty in nature and of human construction. He enjoys a spectrum of photography that includes punchy saturated color photographs to the relance of texture brought on by monochrome.
He recently moved to the Palouse region of the Pacific Northwest. His day job includes being a psychologist working at a large university in Washington state.
Justin Henderson joined Society6 on October 19, 2012.
Prints by Justin Henderson
128 results
Filter