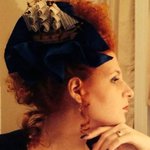 Current City: New York, New York Education: Bachelors of Arts Degree, SUNY Empire College, New York, New York, 2016 Associates Degree, Motion Picture Production, Scottsdale Community College, Scottsdale, AZ, 2005 Background: On a hiatus from film work in August 2007, Tracy Sagalow picked up her art supplies again and never looked back. She now focuses on creating art through pyrography (wood burning.) She discovered this process accidentally in 2002. She feels that her art comes to life in a more organic way when she burns it as opposed to painting it. Tracy hopes to move what is traditionally considered craft into the realm of fine art by not limiting the images she burns. Process & Inspiration: Starting with a rough pencil sketch on a wood panel, Tracy uses a hot burning tool to create highlights and shadows. After completing the burning step, she adds color with paint. Tracy wish is to show in her art how she sees things around her. Choosing to focus on objects, people, and architecture that she finds interesting or beautiful she hopes the viewer enjoys the end result much as she enjoys creating it. Tracy is also inspired by the simplicity of Japanese art and the vibrant colors of nature. Favorite artists include Vermeer, Goya, Monet, Norman Rockwell, and Degas. About her Series: 1."Storybook Story"-For this show, Tracy focused on iconic fairy tales for inspiration. With this show she wanted to capture moments before the "happily ever after." With each one, she hoped to show that fairy tales are far from sweet and happy, but are actually quite disturbing. The one that illustrates this the best is "Little Red Riding Hood." Showing a small girl walking into a stark and foreboding wood, a sense of danger permeates the piece. 2."Ro Ho En"-This five-piece series shows what the Japanese Friendship Garden of Phoenix, Ro Ho En, looks like though her eyes. Tracy was inspired by Dale Chihuly's "Garden and Glass" exhibit that toured the world being displayed in gardens from desert landscapes to tropical ones. His forms mirror nature and can be displayed anywhere. Tracy decided to literally translate a garden in art and display it in the garden that inspired it. Seeing the work of art, and directly in front of you the actual plants and buildings depicted, created a new way for the casual garden stroller to interact with the environment. 3\. New York Postcards-After moving to New York to attend Columbia University, Tracy could not help but be inspired by the City. To capture her new-found love, she decided to create a series showing parts of New York that normally would not be on a postcard you buy throughout the city. Instead, she wanted to show the city though the eyes of a resident, rather than a visitor. joined Society6 on November 12, 2011
More
Current City:
New York, New York
Education:
Bachelors of Arts Degree, SUNY Empire College, New York, New York, 2016
Associates Degree, Motion Picture Production, Scottsdale Community College, Scottsdale, AZ, 2005
Background:
On a hiatus from film work in August 2007, Tracy Sagalow picked up her art supplies again and never looked back. She now focuses on creating art through pyrography (wood burning.) She discovered this process accidentally in 2002. She feels that her art comes to life in a more organic way when she burns it as opposed to painting it. Tracy hopes to move what is traditionally considered craft into the realm of fine art by not limiting the images she burns.
Process & Inspiration:
Starting with a rough pencil sketch on a wood panel, Tracy uses a hot burning tool to create highlights and shadows. After completing the burning step, she adds color with paint. Tracy wish is to show in her art how she sees things around her. Choosing to focus on objects, people, and architecture that she finds interesting or beautiful she hopes the viewer enjoys the end result much as she enjoys creating it. Tracy is also inspired by the simplicity of Japanese art and the vibrant colors of nature. Favorite artists include Vermeer, Goya, Monet, Norman Rockwell, and Degas.
About her Series:
1."Storybook Story"-For this show, Tracy focused on iconic fairy tales for inspiration. With this show she wanted to capture moments before the "happily ever after." With each one, she hoped to show that fairy tales are far from sweet and happy, but are actually quite disturbing. The one that illustrates this the best is "Little Red Riding Hood." Showing a small girl walking into a stark and foreboding wood, a sense of danger permeates the piece.
2."Ro Ho En"-This five-piece series shows what the Japanese Friendship Garden of Phoenix, Ro Ho En, looks like though her eyes. Tracy was inspired by Dale Chihuly's "Garden and Glass" exhibit that toured the world being displayed in gardens from desert landscapes to tropical ones. His forms mirror nature and can be displayed anywhere. Tracy decided to literally translate a garden in art and display it in the garden that inspired it. Seeing the work of art, and directly in front of you the actual plants and buildings depicted, created a new way for the casual garden stroller to interact with the environment.
3. New York Postcards-After moving to New York to attend Columbia University, Tracy could not help but be inspired by the City. To capture her new-found love, she decided to create a series showing parts of New York that normally would not be on a postcard you buy throughout the city. Instead, she wanted to show the city though the eyes of a resident, rather than a visitor.
joined Society6 on November 12, 2011.