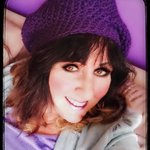 I am Rita Spiegel
My name is Rita Spiegel. I'm a watercolor painter and photographer, earning a Bachelor's in Applied Arts and Sciences from San Diego State University. I help people express themselves through art, starting with watercolor. Focusing on mindfulness. Join our tribe: Discover the Artist Within You.
https://www.facebook.com/groups/1877444175664755/learning_content/
I've been painting as long as I've been a photographer. My medium is mostly watercolor, but I have used other styles too.
I'm born on the cusp of Taurus & Gemini. Born in Florida, but a Cali girl since I was a kid. I'm a Yoga Teacher, dog lover, inspired by the ocean beach and rarely go to bed before 1:00 am. I'm obsessed with chocolate, I love the Rutles' Tragical History Tour, Monty Python and the Holy Grail, Sleepy Hollow, American Horror Story, The Walking Dead, Criminal Minds and Glee (yes, it is an odd combination). I love reading, learning different cultures, writing, literature, tea, coffee, and people with a strange sense of humor. I respect wit, book worms and intelligence. I love British humor and USA sarcasm, real artists, accents, history, strangeness, gothic style, fashion, music, movies, and all things beautiful & beautifully ugly. Vampires and Zombies … who can't live without them.
Finds us online at www.RitaSpiegel.com or Facebook at https://www.facebook.com/KharmasArtistColony/?ref=bookmarks
RitaSpiegel 760 . 575 . 4606 RitaSpiegel520@gmail.com
Read more