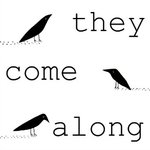 They Come Along
I'm a self taught artist that loves to create art and take lots of photos. Website- www.theycomealong.com Blog- www.theycomealong.blogspot.com https://twitter.com/theycomealong https://www.facebook.com/theycomealong http://www.etsy.com/shop/theycomealong © Roxanne Handelong (They Come Along) All Rights Reserved - I retain all rights to artwork. Copyright is not transferred to buyer with purchase. They Come Along joined Society6 on October 11, 2012
More
I'm a self taught artist that loves to create art and take lots of photos.
Website- www.theycomealong.com
Blog- www.theycomealong.blogspot.com
https://twitter.com/theycomealong
https://www.facebook.com/theycomealong
http://www.etsy.com/shop/theycomealong
© Roxanne Handelong (They Come Along) All Rights Reserved - I retain all rights to artwork. Copyright is not transferred to buyer with purchase.
They Come Along joined Society6 on October 11, 2012.