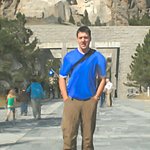 I enjoy shooting wildlife, Landscape and macro! I currently use a canon 5D mk III with various Canon f2 lenses ! No portion of peaky40 (Roy McPeak) work may be downloaded, published, copied, reproduced manipulated, linked or transferred electronically or used in any way without the artist's written permission. joined Society6 on May 8, 2012
More
I enjoy shooting wildlife, Landscape and macro! I currently use a canon 5D mk III with various Canon f2 lenses !
No portion of peaky40 (Roy McPeak) work may be downloaded, published, copied, reproduced manipulated, linked or transferred electronically or used in any way without the artist's written permission.
joined Society6 on May 8, 2012.